The Key To Living A More Meaningful And Impactful Life is Right At Your Fingertips
What if you could live your life as your true authentic self instead of living within society's "rules?"
Instead of living life stuck in the hamster wheel of old habits, what if you can learn to question your thoughts in real-time?
When adversity strikes, what if you could bounce back quickly instead of living in a slump?
What if you knew how to effectively communicate your feelings, wants, and needs so you don't always feel stuck in "this is how life is?"
Introducing Get Real, Deal & Heal
7 Modules Consisting of 74 Lessons + Worksheets
Ready to learn what the 3 Negative Behavioral Patterns and 3 Antidotes that will Transform Your Life from Surviving to Thriving?
We will identify what self-centered fear is, its driving force, how to keep it at bay, and how to overcome it.
You will learn how to live in the moment and the obstacles that keep you from living in the moment, and techniques to bring you back to the present moment.
This module is about learning how to set goals so you don't set yourself up for failure. We will go over goals, grit, motivation, habit change, and how to overcome unrealistic expectations.
Learn how your brain responds to gratitude, the types of gratitude, the 7 proven benefits, and the gratitude tools.
Learn the 5 types of perfectionists, the emotions associated with it, how to assess perfectionism within yourself, and how to overcome it.
We will cover the 5 stages of behavioral changes, learn what prevents us from loving ourselves, healing the wounds, and the important tools you need to start loving yourself.
We are going to provide you tools that will transform you into your true authentic self.
If you do not believe this truly works,
see what some of my clients have to say on the matter

"I would highly recommend Dan as a life coach to those seeking a a life coach that will bring about breakthroughs. Speaking with him felt like speaking to my best friend, on steroids. Dan was able to assist me in finding the answers I was seeking. You will be well served by Dan."
Charlotte Jones, RN, MS, BSN, CDP, CADDCT
(Certified Transformational Mindset Facilitator Coach*Nurse Educator)

"I'm part of Dan's Meetup group where Dan hosted a bi-weekly 2 hour meeting for each module in his Get Real & Deal course. I learned a bunch of concepts that I never knew existed that has helped me slow down, be more loving, communicate better, and live in the moment. 
 Brad L.

"Every day was hard. Just getting out of bed seemed like a challenge. After doing Dan's course and understanding how my brain creates a habit, I was able to interrupt and shed the old negative patterns I was doing and create new healthy ones. As a result, I found joy again. As corny as it sounds, I feel like a new person."
Susan B.

"I met Dan at the gym and the information he presented was different than the kind of stuff I was used to hearing. I purchased the silver package, which transformed my life. Now I recommend him to every guy I meet that could use some extra help to shed those extra pounds.
Jeff K.

"I found Dan on social media and I was so inspired by his message that I decided to fill out a free health history and call with him. He was very knowledgeable, passionate, and listened with intention as I explained my situation. He offered some really great solutions and goals how we as a team would address my issues"
Bob M.
How long does it take to complete the course?
It's designed to be self-guided, so you have as long as you need to complete the course.
How long will I have access to the course?
You will have lifetime access.
Is there any personal support/group coaching involved?
There is a an add-on that you can purchase during checkout that will give you a 1:1 call with Dan to discuss the material for each module (7 calls).
100% Satisfaction Guarantee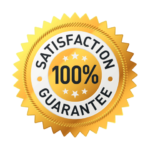 100% Money back guarantee. I stand by my products and support each client!