We Are What We Eat!
As your Integrative Nutrition Health Coach and Positive Psychology Practitioner, I'm trained to help clients nourish themselves with the primary and secondary foods of life. Research continues to support the use of lifestyle change involving exercise, spiritual practice, diet, and other behaviors to treat and prevent chronic debilitating disease and illness. Upon completion of my 6-month program, clients will have the knowledge to chart their own health journey, educate others and live a flourishing life!
-Danny Stillman
Gradually Over Time We Can Become Dependent On Resources Outside Of Our Bodies Just To Keep Up
We often turn to things outside of our own bodies to allow ourselves to keep going on a daily basis, this dependency turns into bad habits that over time are detrimental to our overall health.
You may not even know the habits you're doing are detrimental, but if you are feeling:
Low Energy
Irritable, Frustrated, Anxious
Frequent Joint & Muscle Aches
Brain Fog
Rashes
Suicidal, Hopeless
I will never lose weight
Depressed and Ashamed
Feeling ignored by traditional Medical Doctors
Long Covid-19 Fatigue Syndrome
Tired of taking 5-8 different medications that have side affects
None of this is your fault, with millions of diets, workout programs, and quick-fix schemes promising to cure everything, it's no wonder most of our population is left confused instead of living out joyful and healthy lives.
If you are experiencing any of the above symptoms, it's time to book your free 50 minute health history call with me now!
It takes 10 minutes to fill out your online health history form and to book your free 50 minute call with me to discuss how I'm going to transform your life from "Surviving to Thriving".
Your Life Longevity Depends on Many Things,
But What It Doesn't Depend On Is...
Continuing to Find Cheap Quick-Fix Ways To A Healthier You.
Promising Yourself That You Will Start Tomorrow.
Setting Goals And Only Following Through Halfway.
Getting Conflicting Health Information From Many Different Resources.
Staying On The Diet and Emotional Rollercoaster.
A 6-month one-on-one intensive to bring you to your most healthy and engaging life through a holistic and whole-health approach.
Ready to ditch the healthy living overwhelm but aren't sure where to start?
Want to ditch the pre-existing conditions and medication?
Are you ready to become the best version of yourself and start living your life to the fullest?
Upon Completion of the Integrative Nutrition Program…
You will understand, appreciate and continue to use a holistic approach for your health.
You will...
Have lost weight
Reduced your medicinal intake
Have more energy
Bounce Back from adversity quickly
Learn how…
Negative behavioral patterns influence your thoughts
To Become your own cognitive-based therapist
To question your thoughts in real-time.
Know how to…
Change and create healthy habits.
Have a renewed sense of hope, purpose, and meaning for your life!
2 - 50 Minute Calls Per Month
Virtual Grocery Store Tour
Hand Outs & Meal Plans
Get Real, Deal & Heal Course
$3,249 or 4 payments $812.25
3 - 50 Minute Calls Per Month
Virtual Grocery Store Tour
Hand Outs & Meal Plans
Get Real, Deal & Heal Course
Free Vibrant Food Sensitivity Test
Unlimited WhatsApp Access To Dan
$4,500 or 4 Payments $1,125
4 - 50 Minute Calls Per Month
Virtual Grocery Store Tour
Hand Outs & Meal Plans
Get Real, Deal & Heal Course
Free Vibrant Food Sensitivity Test
Free Vibrant Gut Zoomer 3.0 Test
Unlimited WhatsApp Access To Dan
$6,500 or 4 Payments $1,625
If you do not believe this truly works,
see what some of my clients have to say on the matter

"I would highly recommend Dan as a life coach to those seeking a a life coach that will bring about breakthroughs. Speaking with him felt like speaking to my best friend, on steroids. Dan was able to assist me in finding the answers I was seeking. You will be well served by Dan."
Charlotte Jones, RN, MS, BSN, CDP, CADDCT
(Certified Transformational Mindset Facilitator Coach*Nurse Educator)

"I'm part of Dan's Meetup group where Dan hosted a bi-weekly 2 hour meeting for each module in his Get Real & Deal course. I learned a bunch of concepts that I never knew existed that has helped me slow down, be more loving, communicate better, and live in the moment. 
 Brad L.

"Every day was hard. Just getting out of bed seemed like a challenge. After doing Dan's course and understanding how my brain creates a habit, I was able to interrupt and shed the old negative patterns I was doing and create new healthy ones. As a result, I found joy again. As corny as it sounds, I feel like a new person."
Susan B.

"I met Dan at the gym and the information he presented was different than the kind of stuff I was used to hearing. I purchased the silver package, which transformed my life. Now I recommend him to every guy I meet that could use some extra help to shed those extra pounds.
Jeff K.

"I found Dan on social media and I was so inspired by his message that I decided to fill out a free health history and call with him. He was very knowledgeable, passionate, and listened with intention as I explained my situation. He offered some really great solutions and goals how we as a team would address my issues"
Bob M.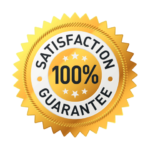 100% Money back guarantee. I stand by my products and support each client!